We are a Catalan and national reference centre for microbiota and intestinal health
Imagen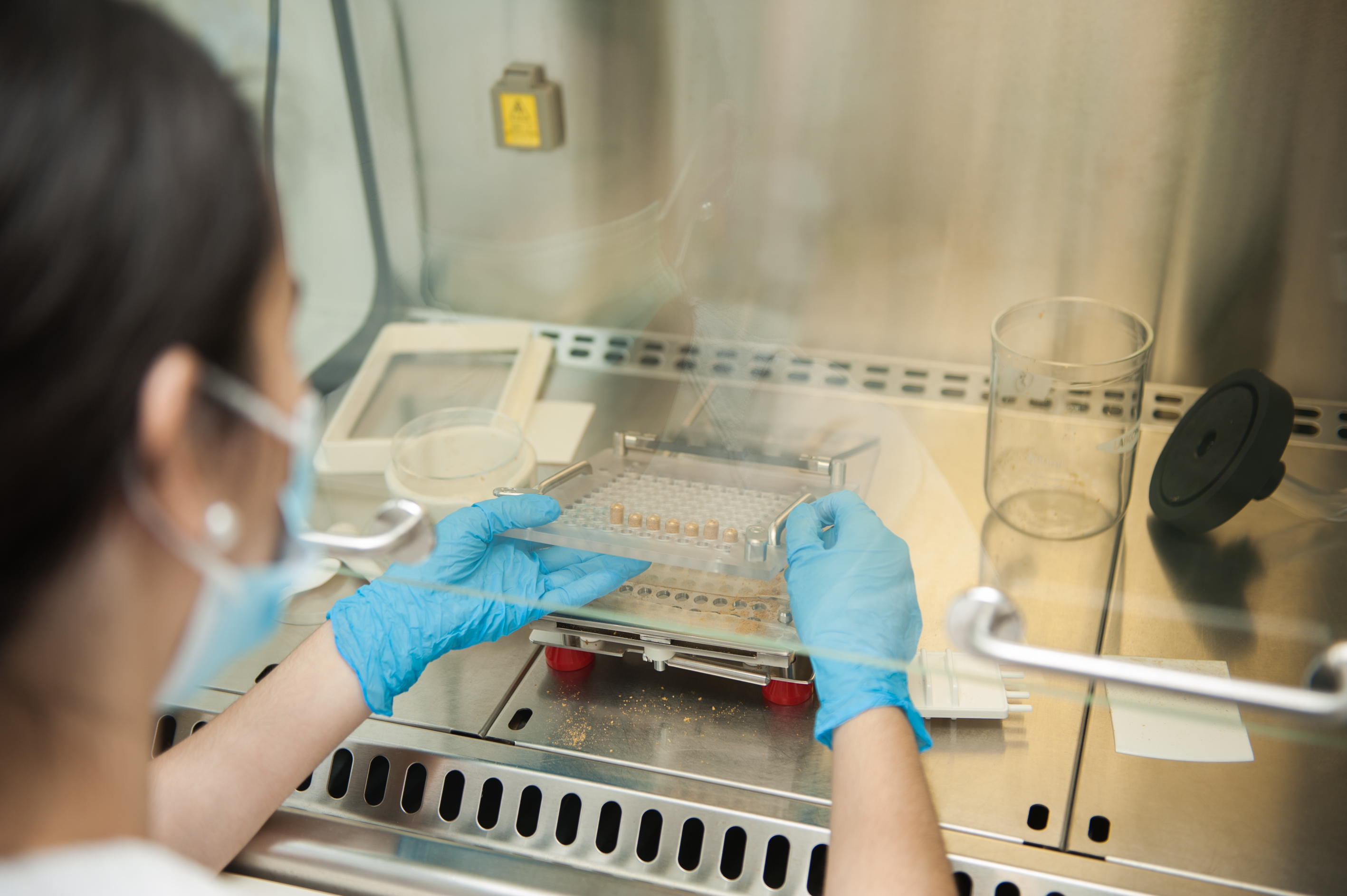 Bellvitge University Hospital has become a reference centre in Catalonia and Spain for the study of the human microbiome, which is the community of various microorganisms inhabiting the digestive tract and other areas of the human body. Research in this field will enable us to gain a deeper understanding of our biological system, including how the microbiome intervenes in defence processes against infections, influences our immune system, and plays a role in overall health and certain diseases.
The first step has involved the establishment of a Transversal Unit dedicated to promoting Faecal Microbiota Transplantation (FMT) for infections caused by Clostridioides difficile. This bacterium can lead to severe, life-threatening damage to the colon in certain cases. In cases of recurrent infections, FMT is considered the most effective strategy, surpassing antibiotic treatment.
In the fight against C. difficile, our Unit produces freeze-dried capsules using faecal samples from donors with a healthy gut microbiome. This innovative oral treatment demonstrates its effectiveness in less than 48 hours. Bellvitge University Hospital stands alone in Catalonia as the sole facility capable of manufacturing freeze-dried intestinal microbiota capsules.
Simultaneously, we are in the process of establishing a Microbiota Bank. This initiative serves a dual purpose: firstly, to offer Faecal Microbiota Transplantation (FMT) to patients from other hospitals, and secondly, to pioneer experimental programs that investigate the potential use of this groundbreaking treatment in other medical conditions.
To comprehensively characterise the microbiome of samples deposited in the Bank, precise analysis through next-generation sequencing (NGS) techniques is imperative. This methodology facilitates the thorough examination and quantification of microbial diversity within donor and recipient samples, thereby evaluating the effects of Faecal Microbiota Transplantation (FMT) across various clinical contexts. The utilisation of NGS in microbiome studies is poised to revolutionise clinical microbiological diagnosis in the forthcoming years, potentially yielding a significant contribution to the future of personalised medicine.
Goals
Imagen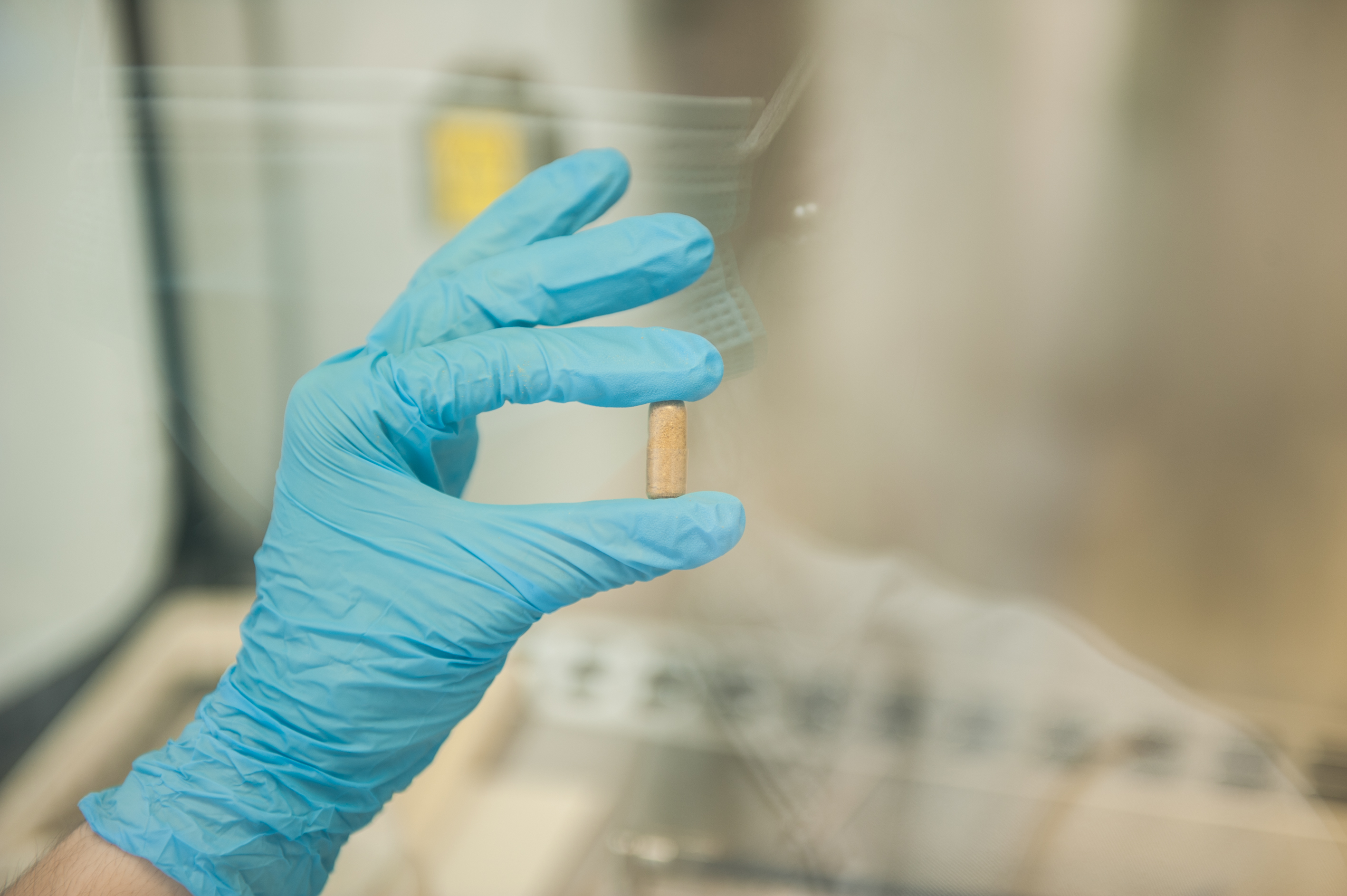 Facilitate the treatment of severe cases of C. difficile infection that are recurrent and unresponsive to antibiotic therapy
Ensure the utmost safety of the Faecal Microbiota Transplantation (FMT) process by carefully selecting donors and vigilantly monitoring both short-term and long-term treatment outcomes, including potential adverse effects
Guarantee accessibility and equity in the implementation of faecal microbiota transplantation across the entire territory
Cultivate a diverse collection of samples to streamline the analysis of the microbiota's role in other pathologies and to explore novel applications of human microbiome studies
Solution
Imagen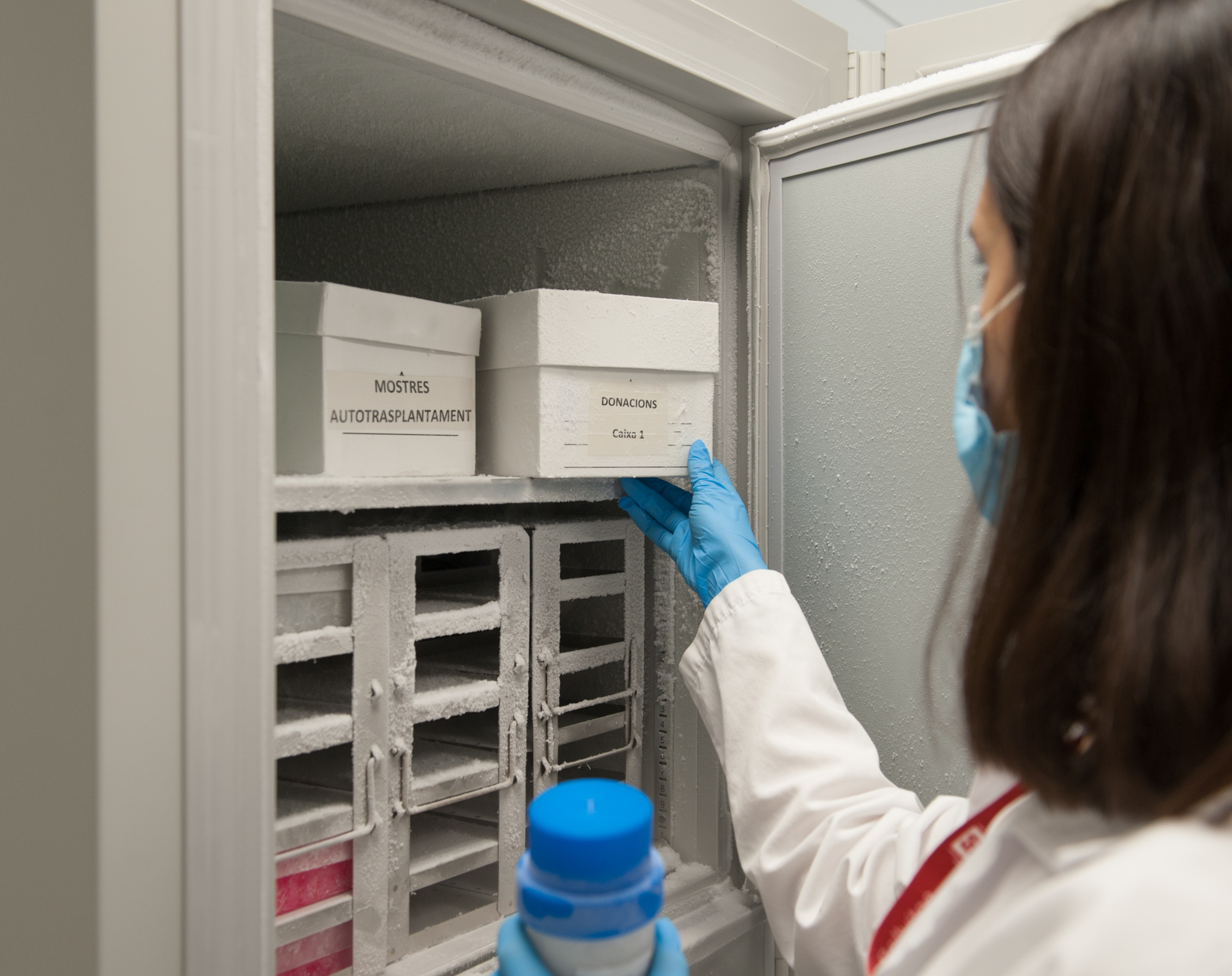 A Microbiota Bank has been established that houses samples collected from carefully screened healthy donors, catering to both research and care needs. Presently, the accepted clinical application is Faecal Microbiota Transplantation (FMT) for severe and recurrent C. difficile infections. The creation of this platform will also allow collaboration with other medical specialities and other hospitals in the identification of cases and the development of protocols.
In the medium term, the results of these studies being carried out at Bellvitge University Hospital, together with improved technology for analysing microbial populations, will give us more information to be able to treat the microbiome comprehensively as part of personalised medicine.
Value proposition
Establishment of the Microbiota and Faecal Donations Bank, streamlining the transplantation of faecal microbiota to patients with severe C. difficile disease.
Adaptation of dedicated spaces and facilities at the Bellvitge University Hospital.
Pioneering the development of essential bioinformatics tools for comprehensive human microbiome analysis.
Implementation of cutting-edge next-generation sequencing techniques to examine stool samples sourced from healthy donors and patients, as well as to assess microbiota recovery post Faecal Microbiota Transplantation (FMT).
The technological platform
Imagen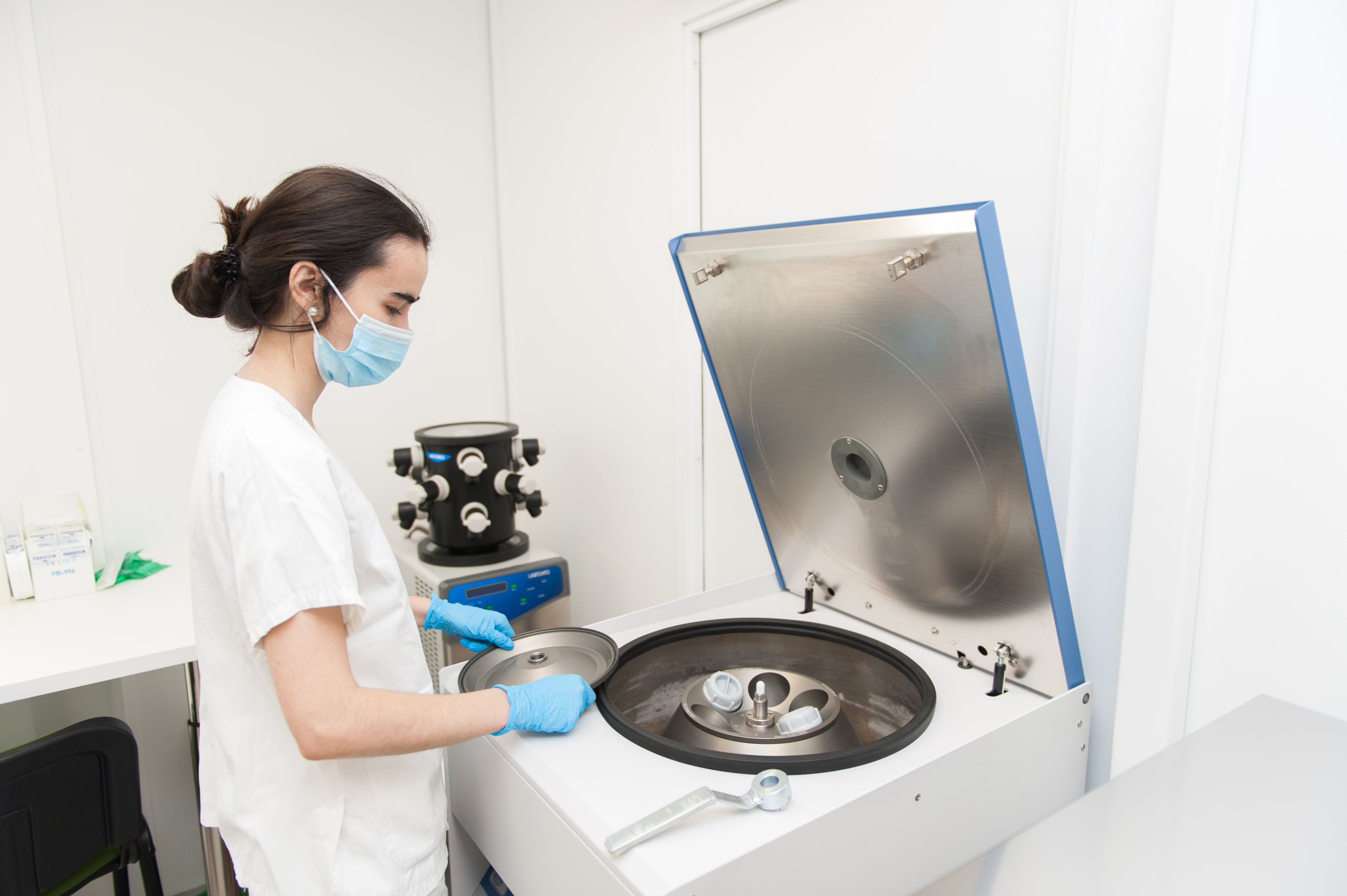 The project has the most advanced technical means to study potential donors, ruling out transmissible pathologies and guaranteeing the safety of the Faecal Microbiota Transplant (FMT).
It features a specialised laboratory equipped with all necessary tools for processing and cryopreserving donations at -80 °C, thereby maintaining optimal conditions for the microbiota (including a biological safety cabinet, centrifuge, lyophiliser, incubators for culture and counting of viable bacteria, refrigerators, deep freezers, etc.).
In addition, the project has access to the necessary equipment for the molecular study of the microbiome of donors, pre- and post-TMF patients and other types of patients. This equipment includes nucleic acid extractors, new generation sequencers with Illumina and Nanopore technology, server and computer equipment to carry out the appropriate bioinformatics analyses.
The project in numbers
150
recurrent cases/year of C. difficile in Catalonia could be treated with TMF
20%
of patients have recurrent C. difficile infection
85-90%
cure rate of C. difficile infection with TMF
2 kg
is the overall weight of the human microbiome, more than the brain.
Funding
Imagen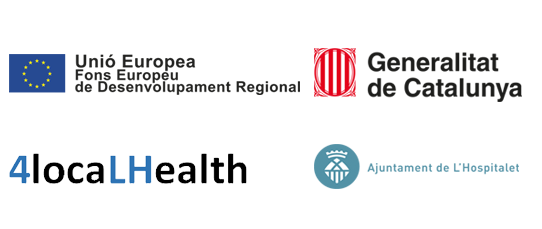 This project is part of the Territorial Specialisation and Competitiveness Project II (PECT-II) 4localHealth: Research, Innovation and Health in the territory through personalised medicine – Hospitalet Municipality. Grant from the Administration's budget (Catalonia ERDF Operational Programme 2014-2020).