Bellvitge University  Hospital offers all the medical and surgical specialties, except for paedratics ans obstetrics, and boasts several areas of expertise to perform innovative procedures every day, both nationally and internationally.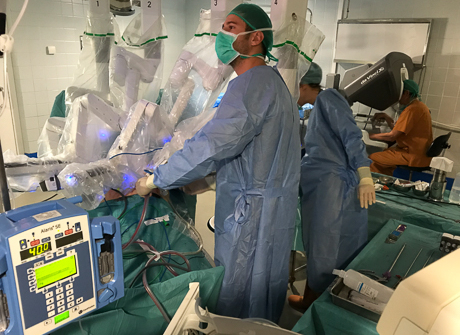 Robotic surgery
Bellvitge University Hospital was one of the first hospitals in Spain to have a robotic operating room and, since 2009, has excelled in the use of this technology. It currently has two state-of-the-art Da Vinci robots, which are mainly used by surgeons specialising in gynaecology, urology, general and digestive surgery, maxillofacial surgery and otorhinolaryngology.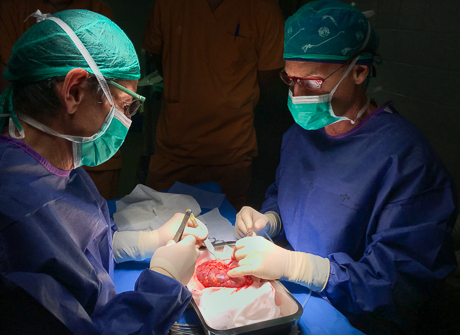 Cancer care
Bellvitge University Hospital has been recognised as a reference centre for highly complex oncological surgery. It is a benchmark for sarcomas, germinal tumours, neuroendocrine tumours, neuro-oncological tumours and rare tumours. Moreover, it is a reference centre for the treatment of metastatic melanoma.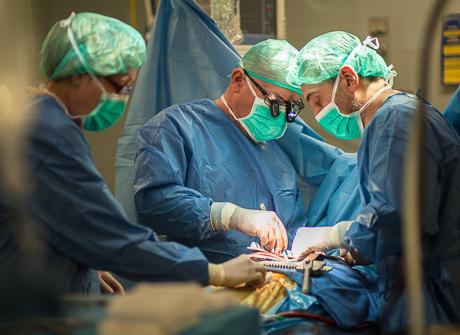 Heart Area
The Cardiology and Cardiac Surgery services make up the Heart Area at Bellvitge University Hospital, which is nationally and internationally renowned. Their expertise in procedures such as heart transplantation and ventricular assist devices, intervention and the implanting of highly complex devices should be highlighted. The Hospital also applies an innovative approach to community cardiology and heart failure shared with primary care.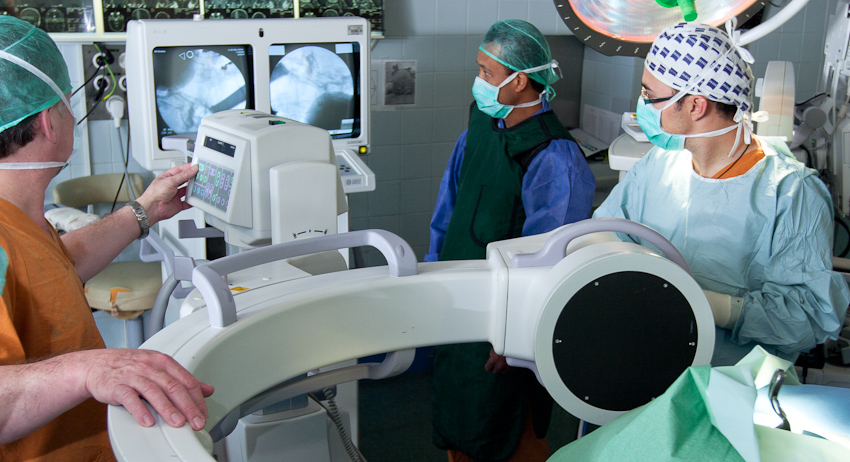 Neurology and neurosurgery
Bellvitge University Hospital is a pioneer in neurology and neurosurgery. Their expertise in intraoperative neurophysiological monitoring, a complex process that takes place during certain high-risk surgeries in order to advise the surgeon of any danger of brain damage, and in brain mapping, a technique that consists of in-vivo marking on the patient's brain of movement or language areas to better preserve them, should be highlighted. The Hospital is also a benchmark in interventional neuroradiology for the treatment of complex pathologies, such as arteriovenous malformations.
It also has a highly specialised stroke unit and a prestigious amyotrophic lateral sclerosis (ALS) unit, with the highest number of patients in Spain. Bellvitge is also a reference point in Spain (CSUR) in the treatment of multiple sclerosis and boasts an organisational model that is coordinated with primary care and regional hospitals.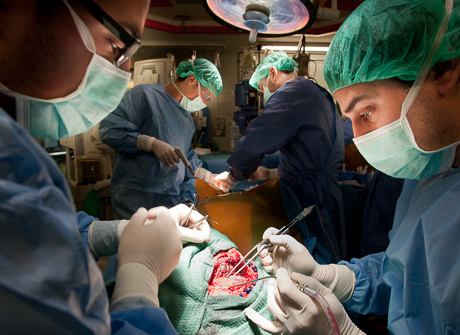 Transplants and Coordination
Bellvitge University Hospital was a pioneer in the State in liver transplants in 1984 and, since then, has seen a significant increase in its activity in the donation and transplantation of both organs and tissues, positioning- at the highest levels in Catalonia and Spain. The Kidney, Liver and Heart Transplant teams are made up of professionals who are experts in the field and who are leaders in all types of innovations and surgical advances. In the field of tissue donation Bellvitge has also been positioned as one of the leading centers, increasing more than 254% its activity since 2007. All this activity is managed through the Coordination of Transplants, which is is responsible for sharing the work of the different teams to achieve success in each of the procedures.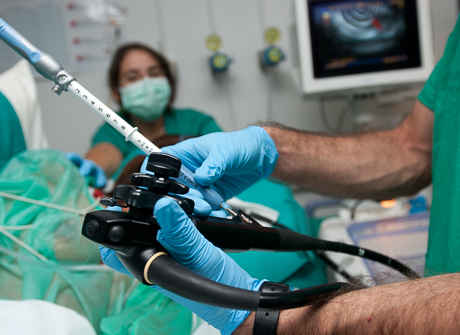 Complex endoscopy and intervention in diagnostic imaging
The hospital is a benchmark in various diagnostic and therapeutic digestive endoscopy techniques, as well as in respiratory endoscopy. In some advanced techniques, such as echobronchoscopy (EBUS) for the mediastinal staging of lung cancer and other procedures, it is a European benchmark.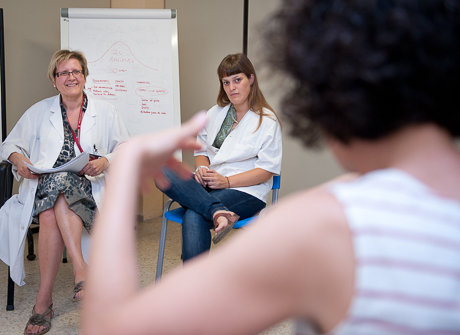 Addictions and eating & obsessive-compulsive disorders
Bellvitge University Hospital stands out for its treatment of obsessive-compulsive disorder and depression, especially in the most severe cases. It also features a Pathological Gambling and Other Behavioural Addictions Unit, one of the first to tackle the problem of pathological gambling in our country, as well as an Eating Disorders Unit, which has led several innovative research projects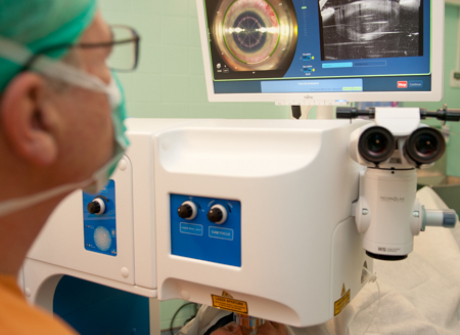 Femtosecond laser eye surgery
We have a femtosecond laser since March 2018, which allows us to approach cataract surgery with greater safety and efficiency, as well as to perform highly complex corneal surgery with unmatchable precision using manual techniques (especially lamellar corneal transplants). This device has been the first to be installed in a public healthcare centre in Catalonia.