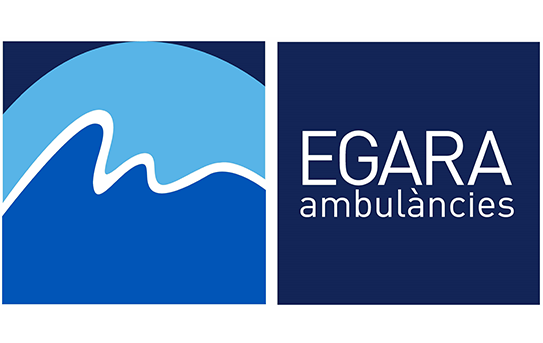 Our mission is to offer health transport services with the highest quality standards, combining the best human and material resources. We have state-of-the-art equipment and we employ more than 1,200 professionals from the health sector, these being our main differentiating element, as well as their management model, based on dynamism, communication between sector agents and oriented to the end user , to offer the best solutions to each transfer and with the confidence of a well-done service.
We are people and we work for people. We carry out more than 600,000 services (covering more than 500,000 users) annually.
Social responsibility is a fact in our country, contributing to the economic and social improvement of our immediate surroundings (collaborating with medical research), as well as respect for the environment (participating in reforestation projects), and helping the Third world communities (donating ambulances and medical supplies in Africa).
Werfen is a growing private company, founded in 1966 in Barcelona, Spain.
We are world leaders in specialized diagnostics, in the specialties of Hemostasis, Acute Care Diagnostics and Autoimmunity. Through our commercial line of OEM, manufacturer of Original Equipment for third parties, we research, develop and produce customized tests and biomaterials.
Currently, we operate directly in more than 30 countries and are present in more than 100 territories through distributors. Our R&D and production centers are located in the United States and Europe. In 2020, our revenues reached 1,696 million euros and we have a team of 5,501 employees.
ROVI is a pan-European pharmaceutical company, specialized and dedicated to the research, development, manufacturing under license and commercialization of small molecules and biological specialties.
The company, in a continuous process of international expansion, has subsidiaries in Portugal, Germany, the United Kingdom, Italy, France and Poland, and has a diversified portfolio of more than 40 marketed products, in which its reference product, Bemiparin, stands out. which is already marketed in 58 countries around the world.
Likewise, in 2017, ROVI began marketing its enoxaparin biosimilar, developed internally, in Europe. ROVI continues to develop the ISM® Platform technology, a cutting-edge line of research in the field of prolonged drug release with proven advantages. Listed on the Stock Exchange since 2007, in December 2021 it was included in the IBEX 35.