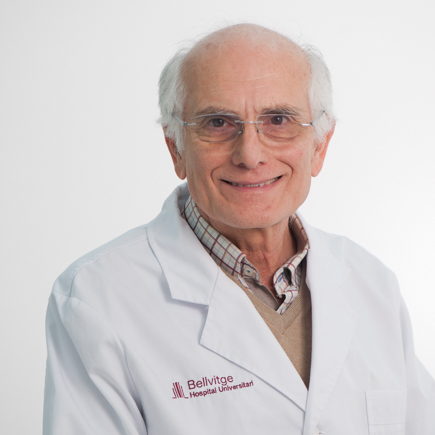 Mañós Pujol, Manuel
Cap de Servei
Doctor en Medicina i Cirurgia Universitat Autònoma de Barcelona.
Especialitat d'Otorrinolaringologia (1981-84) Hospital Universitari de Bellvitge.
Professor Titular d'Otorrinolaringologia. Facultat de Medicina, Universitat de Barcelona.
President de la Sociedad Catalana d'Otorinolaringologia (2017-2018).
Membre de l'American Academy of Otolaryngology Head and Neck Surgery.
Membre de l'American Head and Neck Society.
Membre de l'European Academy of Otorhinolaryngology hHead and Neck Surgery.