Due to the exceptional situation caused by COVID-19, Bellvitge University Hospital is taking extreme precautionary measures and restricting the entry of visitors and accompanying persons throughout the hospital. The goal is to decrease the number of people circulating in the centre to prevent coronavirus transmission.
As a result of this restriction, since doctors cannot inform patients' relatives in person, a telephone care system has been set up. The hospital calls the relative previously designated by the patient and informs them of the patient's condition. Calls occur preferably between 1 p.m. and 4 p.m. If after this time nobody has contacted the family, you can call 634 298 442 for inpatients and 634 298 427 for emergency patients to notify them.
Under these circumstances, due to the restriction, only the following people may enter the hospital:
People who have to undergo a test. You must prove this with the appointment form and go to the information desk to confirm the test performance.
People who have to be admitted. If they are accompanied, once admission has been formalised, the accompanying person must leave and cannot go upstairs. Check out the list of things to bring with you. * Exceptional COVID-19 pandemic measures | Hospitalisation. Information for relatives/accompanying people
People who need to see a doctor in the Emergency Department. If they arrive accompanied, the accompanying person will have to leave and cannot stay in the waiting room. Patients may only enter with a mobile phone and charger. If they are admitted to the specific floor and need something else, the hospital will activate a system to provide them with their personal belongings. * Exceptional COVID-19 pandemic measures | Emergencies. Information for relatives/accompanying people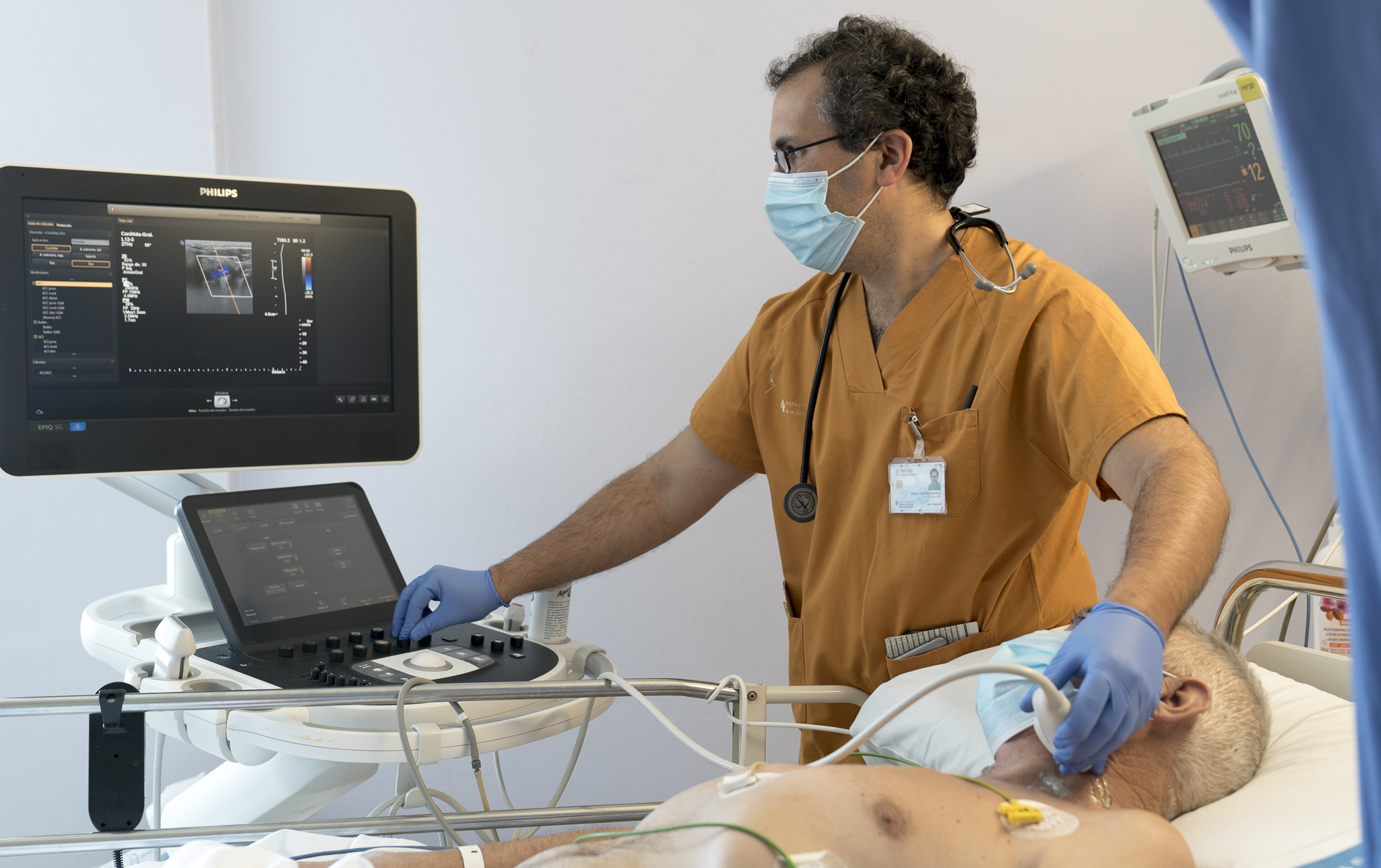 Outpatient Major Surgery
If you have to undergo an outpatient major surgery, you must go to the Hospital's main entrance and access the 1st floor. Once there, you have to walk down a corridor until you reach module B (yellow) of the technical and surgical building. You need to come with an accompanying person.
What do you need to bring with you?
- PERSONAL ID
- Admission document
- Personal healthcare card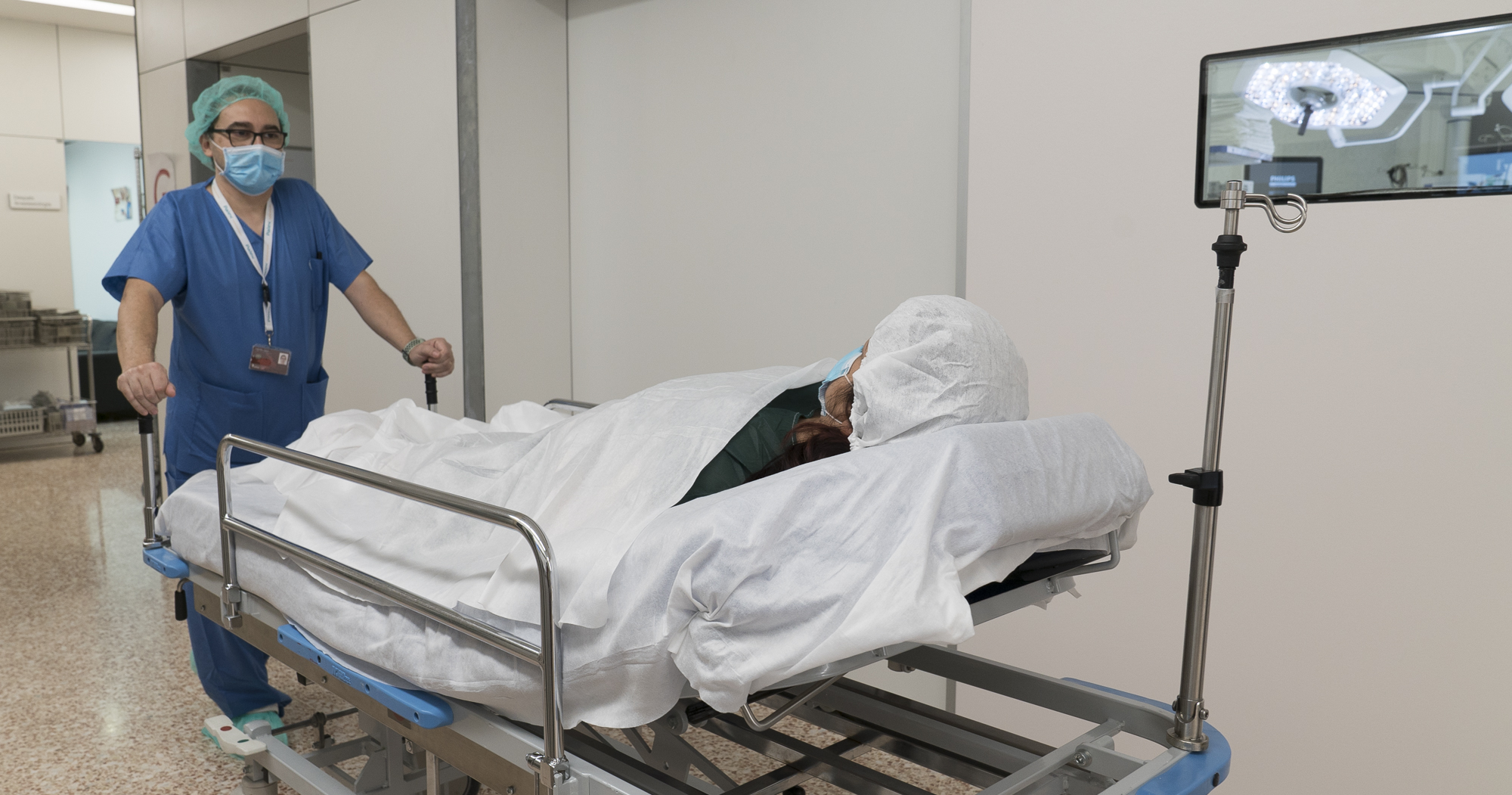 Hospitalisation
You must go to the Admissions Service desk, located to the left of the main entrance hall.
What do you need to bring with you?
- PERSONAL ID
- Admission document
- Personal healthcare card
Once the procedure is finished, you will be told the floor, the room and the bed that have been assigned to you. Once you have orientated yourself, a nurse will show you how the unit works. You will also be given a Patient's Guide, which explains how the hospital works.
Remember to bring personal hygiene items, sleeping clothes, slippers and your usual medication. While you are at the hospital, you or your relatives should take care of your personal belongings, such as glasses, contact lenses, hearing aids, dentures or jewellery.