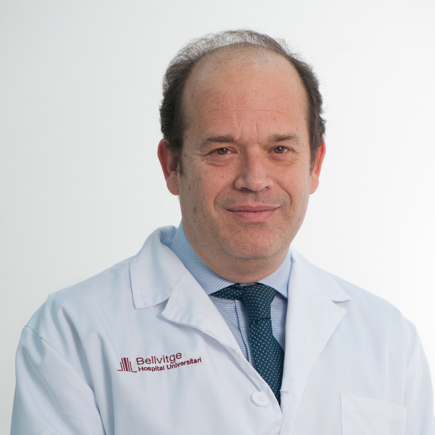 Nolla Solé, Joan Miquel
Head of service
University Professor.
Academic Vice-Dean of the Faculty of Medicine and Health Sciences of the University of Barcelona.
Coordinator of the Bellvitge Campus of the University of Barcelona.
Advanced research accreditation issued by the Agency for Quality Assurance in the Catalan University System (AQU). Recognition, by the National Commission for the Evaluation of Research Activity (CNEAI), of five consolidated research projects. Director of 16 doctoral theses.
Master's degree in Hospital Management and Health Services from the University of Barcelona. Postgraduate degree in Economic Assessment of Health Technologies from the Pompeu Fabra University. President of the Catalan Society of Rheumatology (2018 - 2021).
Currently, Secretary General of the Academy of Medical Sciences of Catalonia and the Balearic Islands. Award for professional excellence from the Official College of Physicians of Barcelona.